VH-FIE (1) Cessna 185A Skywagon (c/n 185-0393)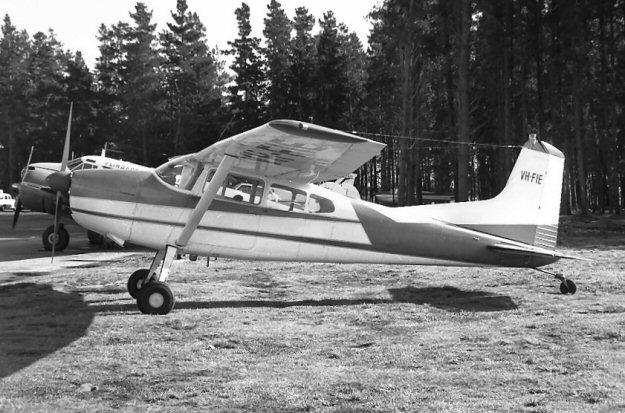 When DCA grounded the Ansons in 1962, Alan Rae, founder of Flinders Island Airlines,
replaced them with Skywagons. Seen above is the first VH-FIE at Moorabbin in May 1963.
FIA had acquired this machine exactly one year prior to Geoff Goodall taking this image.
Sold off by the airline in 1966, it became VH-EIE, thus leaving its rego open for the Beech.
VH-FIE later went to New Guinea and was damaged in a crash at Balimo in 1972. When
restored, it went onto the PNG register as P2-EIE. It began life on the US register as
N4193Y.