VH-FIE (2) Beech D18S (c/n A-808)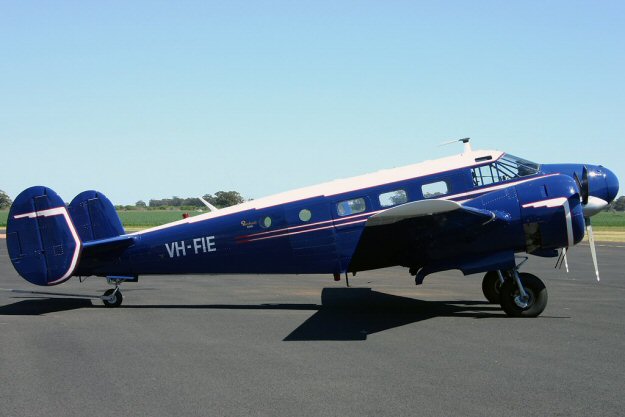 This nice shot is from Phil Vabre and was taken at the 2005 Narromine (NSW) Air Show.
It was the former VH-CRT and was registered into the Flinders Island Airways block of
registrations in 1967 whilst in service with that company. Greg Banfield saw it at Banks-
town eighteen years earlier (below) in May 1987 wearing 'Aero Professional' titling.