VH-FID Beech D18S (c/n A458)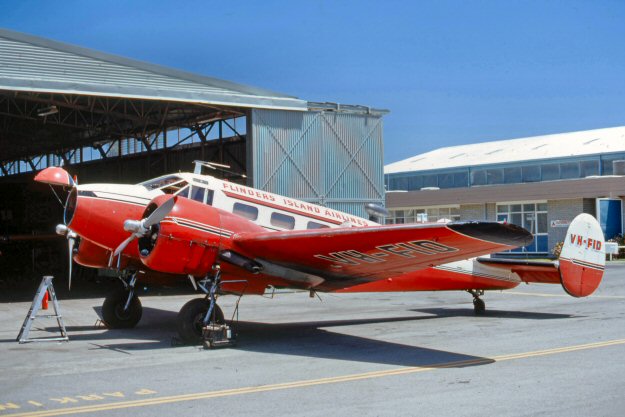 VH-FID was imported in 1961 to replace Flinders Island Airlines' aging Ansons. It was previously
N628B. The two nice shots in this entry are both by Greg Banfield. Above, at Moorabbin in Dec
1973 and below at Schofields, NSW in March 1981. This Twin Beech, now getting a bit long in the
tooth, is still active and currently operated by Midwest Aero Medical Services Pty. Ltd. of Geraldton,
Western Australia.