VH-FIC (1) Avro 652A Anson 1 (c/n R3/LW 96871)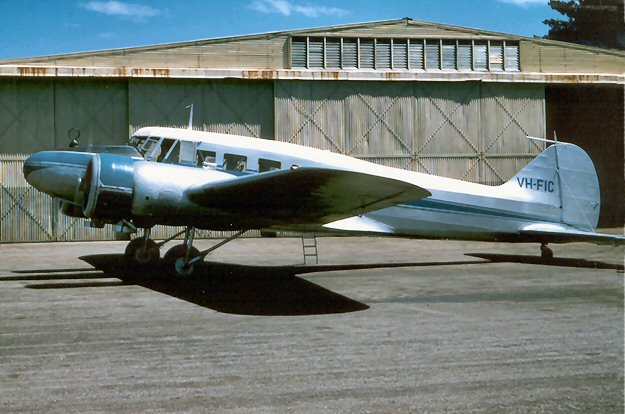 This was the former VH-GVD. This above shot was taken by Barrie Colledge at Moorabbin
in 1957. Barrie advises that, after it was withdrawn from service it finished its days on display
on the roof of a car wrecker's yard in suburban Northcote, Melbourne. Geoff Goodall saw it
(below) just prior to that unseemly end in May 1963 at Moorabbin. By then it had already been
grounded.