VH-FIC Piper PA-32-260 Cherokee Six (c/n 32-218)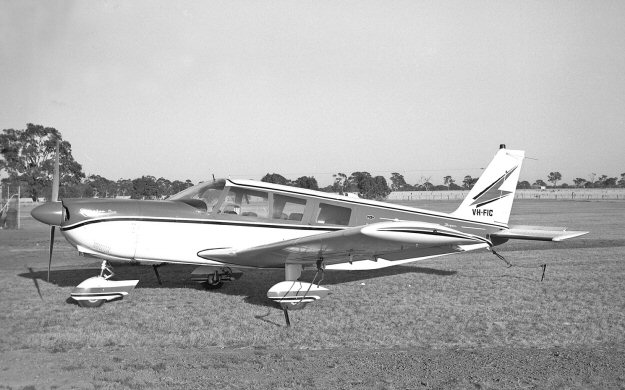 In 1974 Richard Maclean and myself rented this Cherokee Six for a day. I am not sure if
it was still owned by Flinders Island Airways, the original owners, at that time, or some other
outfit. Anyway, I was living in Taiwan at the time and unfortunately lost my own photo of not
only this, but many other VH- shots during those years. Fortunately, Geoff Goodall had this
image of -FIC in his collection. I wanted to fly over the Bonegilla Migrant Center near Albury
for nostalgic reasons. The above shot was taken at Hamilton, Victoria in February 1967.
VH-FIC is still current and is privately owned in Tamworth, NSW.