VH-FIB Avro 652A Anson 1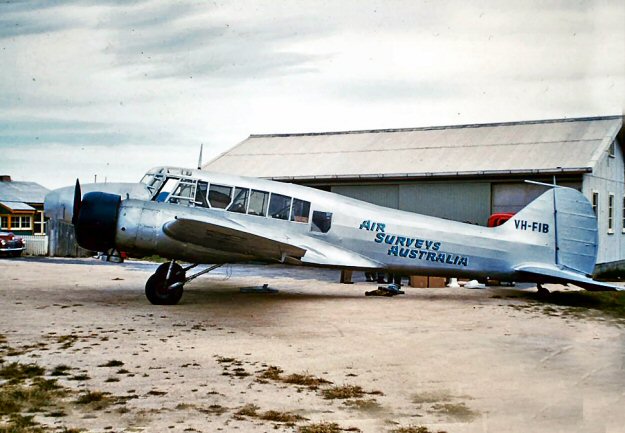 Although wearing Air Surveys Australia titles, this Anson was one of the Flinders Island Airlines
fleet, ASA being a subsidiary company. The two companies shared aircraft and pilots as required.
This Anson was lost on 10 February 1960 en route from Flinders Island to Moorabbin with a load
of crayfish, when one engine failed and altitude could not be maintained over water. The two crew
were jettisoning the cargo but the Anson was unable to outclimb the coastline and struck a hilltop
near Loch, Victoria and was burnt out. The nice color shot above was taken by Art Withers (via
the Ben Dannecker collection) and shows the Anson at Flinders Island in 1958. The Neil Follett
photo below was at Moorabbin in January 1959.