VH-FGM (4) Beech 95-C55 Baron (c/n TE-194)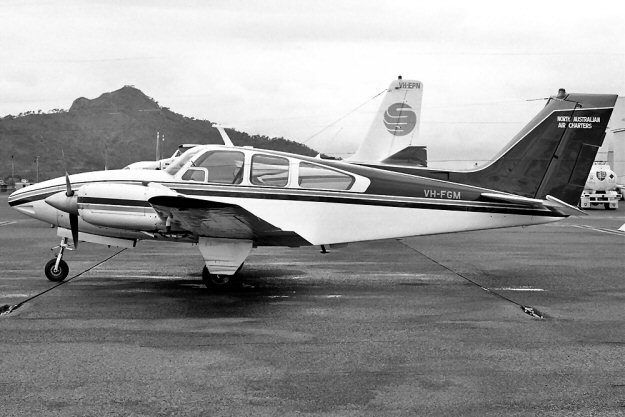 'North Australia Air Charters' reads the titling on the tail of this Baron. Photo by Danny Tanner at
Townsville in July 1986. First registered in September 1966, -FGM was fairly seriously damaged
in January 1971 at Newman, WA. Restored in 1973, it left WA and went to Maxmor Engineering
(Pty) Ltd in Cairns. Following other periods of being off the register. it was with P.Smart in Bourke,
NSW in the 1990s and today (December 2016) is registered to Aircraft Solutions at Toowoomba.