VH-FEF Piper PA-28-180 Cherokee E (c/n 28-5751)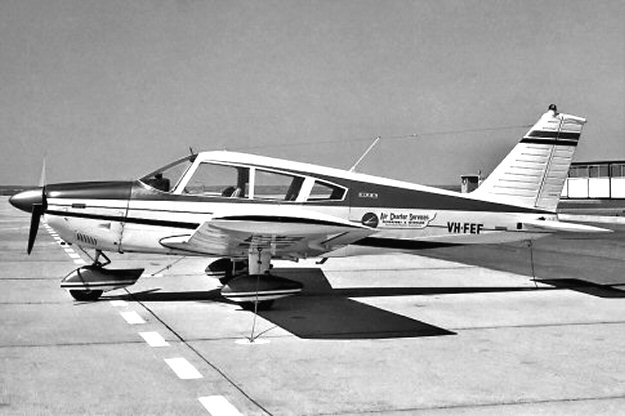 This Cherokee was being operated by Air Charter Services of Devonport and Wynyard when
this Danny Tanner shot was taken at Essendon in 1972. Although -FEF was not officially
registered in Australia until March of 1971, it had, apparently, been in the county since February
of 1970 and thus I feel qualified to include it. Plus, it's a very nice photo! It is still current and
privately owned and based in Bundaberg, Qld.