VH-FDX Beech 98 Travel Air (c/n TD-411)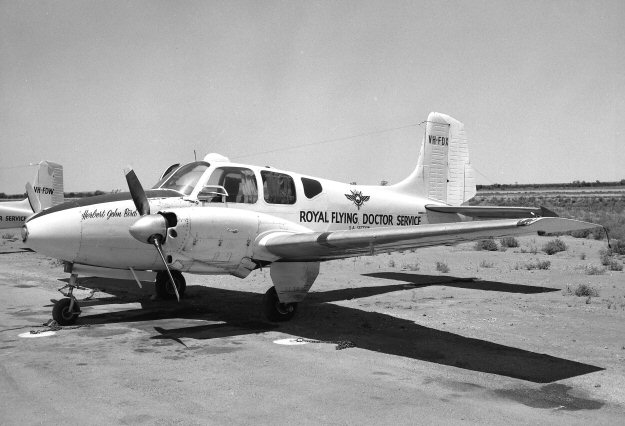 Originally imported in 1960 for Eddie Connellan's Connellan Airways as VH-CLK, this Travel Air
was re-registered -FDX when it passed to the Royal Flying Doctor Service in August 1965. The
above image, by Geoff Goodall, was taken at Alice Springs in October 1968. No longer with the
RFDS, it is now privately owned in Victoria. Chris O'Neill's color slide below depicts it at Adelaide
Airport in September 1975 where it was then based with Emu Airways. It was part of their mixed
fleet of twins operating scheduled passenger services to SA towns, mainly Kangaroo Island.