VH-FDW Cessna 182B Skylane (c/n 18252004)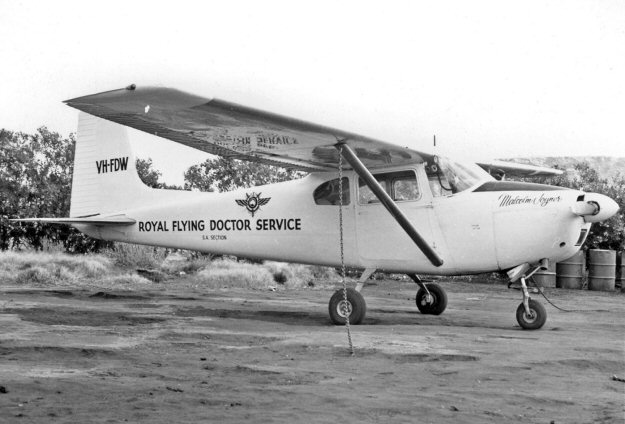 This Peter Limon shot was taken at the old Townsite Aerodrome at Alice Springs in October
1967 This Skylane was the former Connellan Airways' VH-CLB registered in June of 1959
(ex N2704G). Coinnellan's had previously held the RFDS contract since its inception at Alice
Springs in 1939 and this aircraft was one of several transferred to RFDS ownership in August of
1965 at which time it was re-registered VH-FDW. It was later sold on to other owners before
being written off in an accident at Canberra on 31 January 1980 while owned by Camden based
Crowley Airways, this outfit having been established by Laurie Crowley after he sold out in New
Guinea.