VH-FDH Cessna 180C Skywagon (c/n 50680)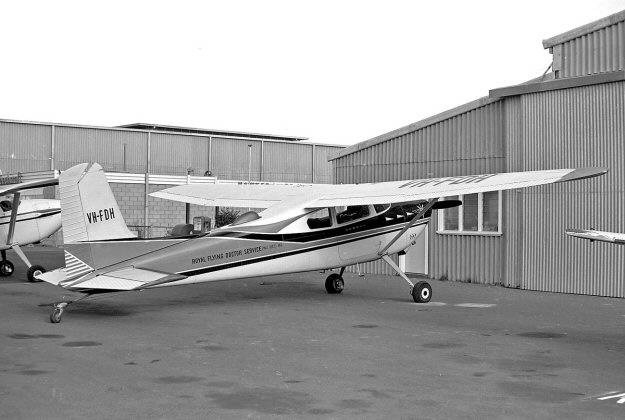 This 180C is still current and still in WA. It has been restored it to its original RFDS red, white
and black livery and it is a frequent visitor to air shows. Lachlan Brendan took a contemporary
shot of it (below) at Jandakot in June 2009, whilst Geoff Goodall's photo above was forty years
earlier in June 1968 at the same locale, when the aircraft really was employed with the WA Section
of the Royal Flying Doctor Service. First registered in 1960 (ex N9180T) it was sold off by the
Service in 1976, and was withdrawn from use in 1983. It then appears to have languished some-
where until 1996 when it was completely restored and re-registered., regaining its original rego.
(The Robinson R22 which had used the second iteration of -FDH having presumably been de-
registered).