VH-FDF Beagle B.206 Srs 2 (c/n B.061)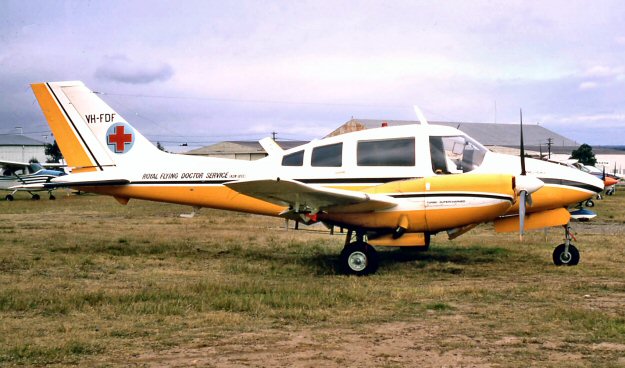 Two shots from the Geoff Goodall collection. The above color

slide being by Chris O'Neill taken
at Bankstown in May 1972. The B&W image below shows the large door used to accommodate
stretcher patients. VH-FDF was the last of three B.206s to be operated by the RFDS. When
built it was allocated the UK rego G-AXCB although was painted up as VH-FDF when it left
Gatwick on 15 April 1969 bound for Australia. After a decade transporting patients from the
bush to regional hospitals it made (in December 1978) the return trip to the UK to be recycled
in the US as N53JH for South Florida Aircraft Sales & Leasing. It appears to be no longer
current.