VH-FDD Beech 95-B55 Baron (c/n TE-821)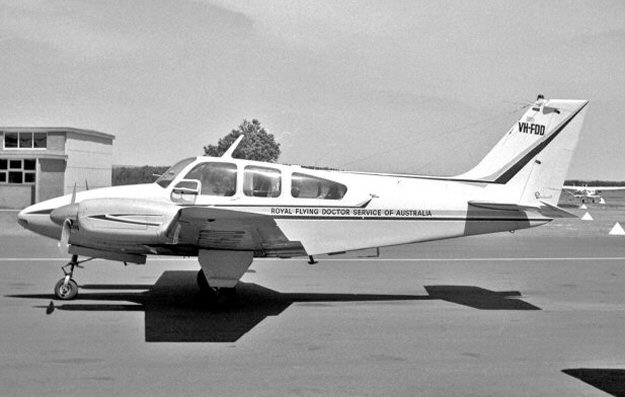 The Royal Flying Doctor Service was truly "into" Beech aircraft in the 1960s and 70s, some half
dozen of which were Barons. Other types were various models of Queen Airs and King Airs.
This Baron was seen at Jandakot in January 1969 by Geoff Goodall. In the photo below, also at
Jandakot, but in October of that same year, the titling "Western Australian Section Inc" has been
added under the cheat line plus the aircraft had received the name "L.G. Hancock". Iron ore baron
(no quip intended) Lang Hancock was a financial supporter for the RFDS. -FDD was a 1964
model and was a second hand import from the U.S. (ex N7951K). In 1978 it was traded in to
Piper West at Jandakot for a new PA-31-350 Chieftain, although was not re-registered until 1999,
keeping its RFDS series. .In January 1999 its then new owner had it re-registered VH-HOD and
as such it is still current.