VH-FDB (2) Beagle B.206 Srs 2 (c/n B.050)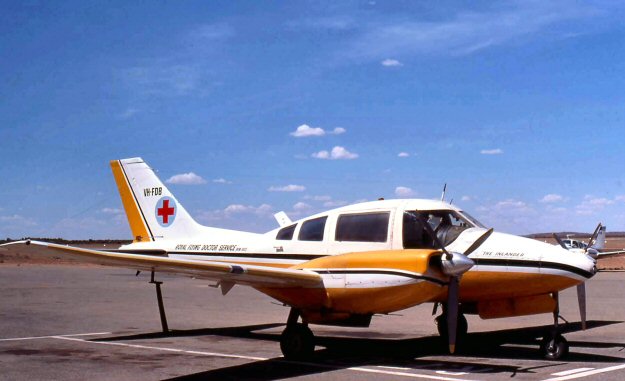 This aircraft was slated to become VH-FDA but, when it arrived in July 1967 that rego was still
officially allocated to a Drover. Accordingly, c/n B.050 (ex G-AVAN) became VH-FDB. By
the time the second B.206 was due to be registered a month later (c/n B.052, ex G-AVCH), the
Drover had been re-registered VH-UNK and hence that machine became -FDA instead. The
nice color shot of -FDB above was taken by Dave Eyre at Broken Hill in 1978 (courtesy of the
Roger McDonald collection) The photo below, showing it as G-AVAN was taken by Ron
Cuskelly at Archerfield on 2 July 1967 just as it arrived from the UK. Both Beagles were em-
ployed by the Royal Flying Doctor Service, NSW Section, from 1967 until being sold off just over
a decade later. VH-FDB went to South Florida Aircraft Sales and Leasing in 1979 as N52JH,
later N68S. These B.206s became prized possessions in the 1990s and found a hot market in the
United States.