VH-FBZ Edgar Percival EP-9C (c/n 34)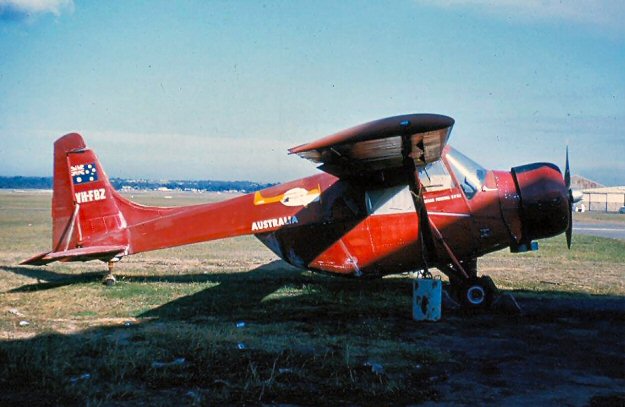 What a monstrosity. Although 100% functional, the EP-9 could never be called a beautiful aircraft
to start with, but with an Armstrong Siddeley Cheetah 10 in place of the original Lycoming up front
it was quite ugly. Three EP-9s were converted in 1959 by Kingsford Smith Aviation Services at their
Bankstown works to EP-9C standard by using engines from their stock of Airspeed Oxfords which
they had acquired from RAAF disposals several years previously. Built as G-APIB, this EP-9 was
withdrawn from service when it was involved in an accident near Walcha, NSW in July 1962. It was
restored as VH-DCM. although was then written off (for good) at Blandford, NSW six months later.


The shot above was taken at Bankstown in June 1961 by David Eyre, whilst that below is from the

John Hopton collection, showing it in service with Skyspread Australia.