VH-FBY Edgar Percival EP-9 (c/n 33)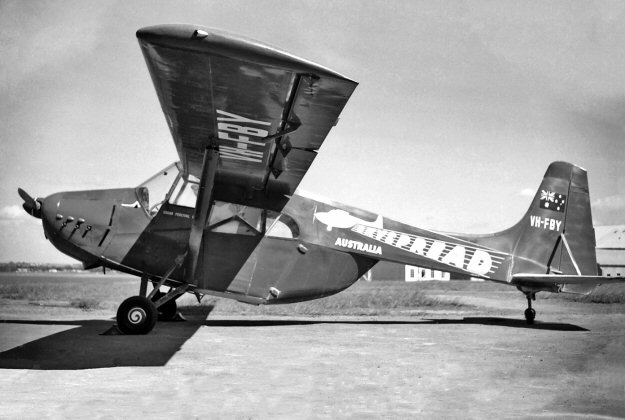 Ex G-APIA, this EP-9 arrived in Australia in February of 1958. Eric Allen's photo (above, via
The Collection p5533-0006) was taken at Bankstown in 1959 and portrays the aircraft in the
all red colour scheme adopted by Skyspread of Sydney. It was delivered by air from the U.K.
and enjoyed a short life being written off in a takeoff crash from an ag strip near Boorowa, NSW
on 6 September 1959.