VH-FBS Callair A-9A Quail (c/n 1061)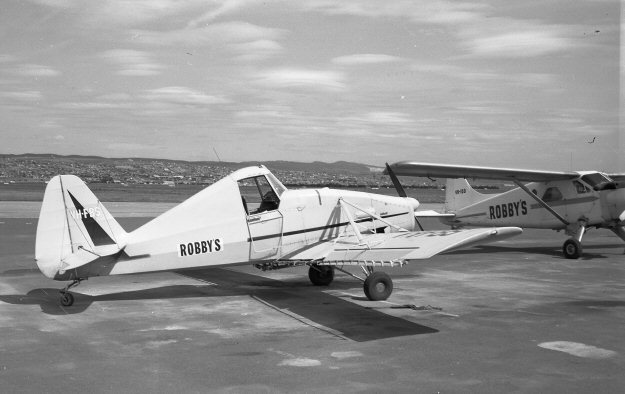 Here's a Robby's Callair in company with one of their Beaver's (VH-IDD) at Parafield in
April of 1966. Photo by Geoff Goodall. Oddly, this one was not registered in the VH-MPx
range. This aircraft is still flying and is registered to the Grampians Soaring Club at Ararat,
Victoria.