VH-FBN Piper PA-25 Pawnee 235B (c/n 25-3166)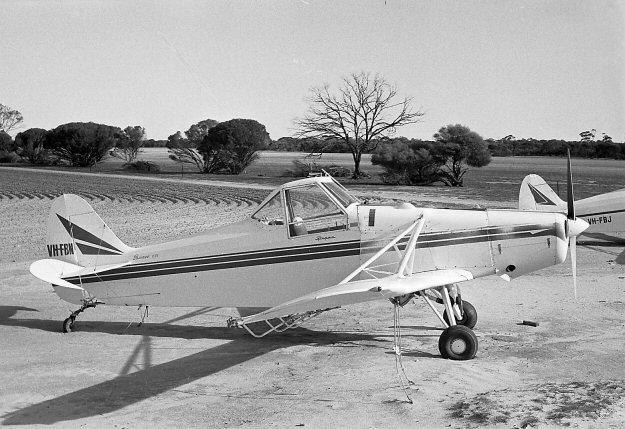 Imported new in July 1965, this Pawnee was operated by Farmair when Geoff Goodall took the
above shot at Pithara, WA in June 1970: By the time Geoff saw it again at Farm Hill airstrip, near
Kununurra, WA in January 1979 (below) it had sprouted new wing tips. At that time it was owned
by Super Spray of Kununurra. These droop wing tip modifications were quite common on Pawnees
and were designed as "fences" to control vortex activity at the tip. Until recently VH-FBN was
registered to Border Air Services of Camperdown, Victoria, but appears (late 2007) to be no longer
current.