VH-FBI Piper PA-25 Pawnee 235 (c/n 25-2611)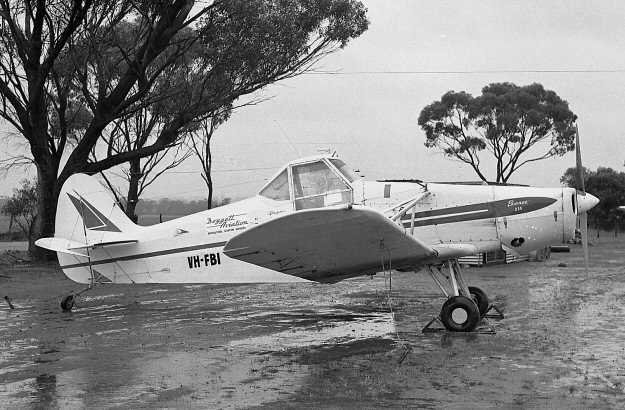 This Doggett Aviation Pawnee appears to be sitting in the middle of a rain puddle. That being the
case, how come its tires, etc. are not covered with mud? Perhaps it had just rained and the aircraft
hadn't moved. Geoff Goodall doesn't tell me in his caption. This shot was taken at Northam, WA
in May 1970. VH-FBI is now one of three Pawnees operated by the Southern Cross Gliding Club
out of Camden, NSW.