VH-FBC (1) Fletcher FU-24 (c/n 60)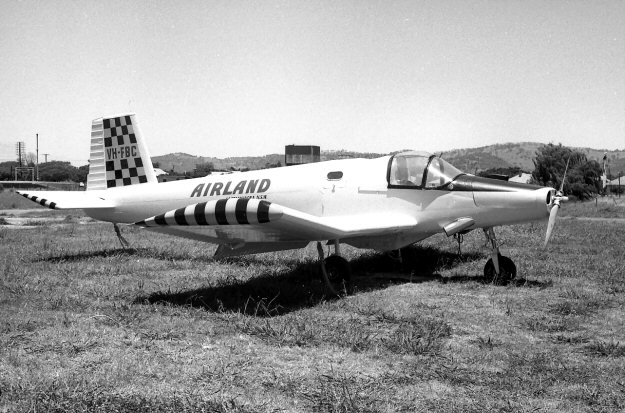 The first -FBC was this Fletcher, which was imported from New Zealand in December 1957. It
was previously ZK-BOH, although it was a new machine at the time, and hence the ZK- rego may
have been a "trade plate". It returned to New Zealand in November of 1964 as ZK-CLN and then
restored again as VH-FBC in April 1969. It was written off in a crash at Cassilis, NSW (that's
about 200 km north and west of Singleton.....not quite "beyond the black stump" - but getting on)
on 17 March 1970 The above image, from the Geoff Goodall collection, was taken by Rod Adam
at Cootamundra NSW in January 1963.