VH-FAU Piper PA-25-235/A1 Pawnee B (c/n 25-3935)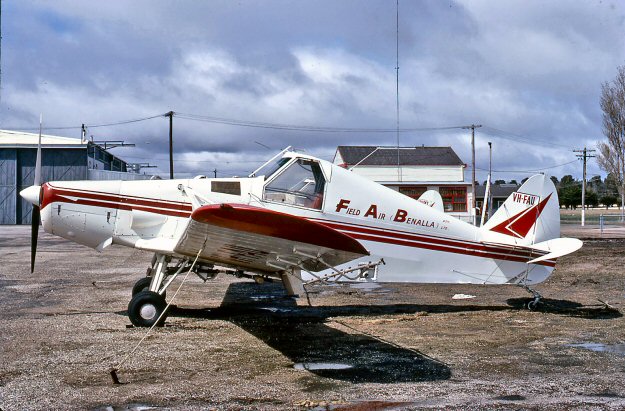 Almost 4,500 Pawnees were built from 1959 to 1981. VH-FAU was a late model and is seen
above in this nice color shot by Mike Madden, taken at Ballarat, home of Field Air, in October
1974. The crop duster had been modified by Field Air into two seat configuration, giving it the
235/A1 designation. It had been first registered in June 1967, and had several accidents during
its career, being finally written off in a crash at Hopetoun, Victoria on 6 November 1986.