VH-FAR Piper PA-28-235 Cherokee (c/n 10210)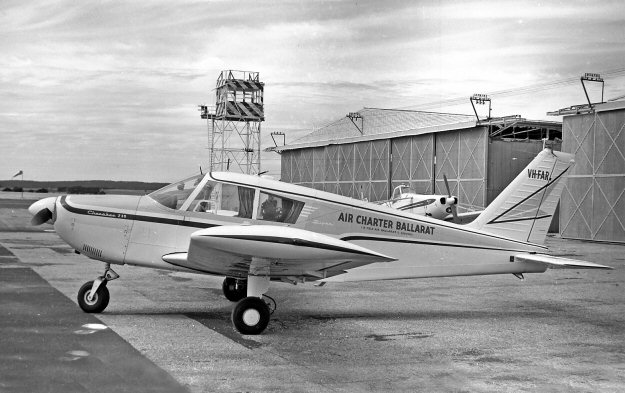 The small titling under Air Charter Ballarat reads 'A Field Air Ballarat P/L Service' indicating that
this Cherokee was owned at the time by the resident agricultural operator at Ballarat, Field Air.
Ex VH-PEA, it had first been registered in April 1964. Field Air acquired it in January of 1966
and the above shot, from the Geoff Goodall collection, was taken at Ballarat in July of that year.
Field Air ran a fleet of Piper Pawnees for their crop dusting/spreading work, one of which can
been seen in the background. VH-FAR is still current and is now owned by a company in
South Australia.