VH-FAF Auster J/1B Aiglet (c/n 2651)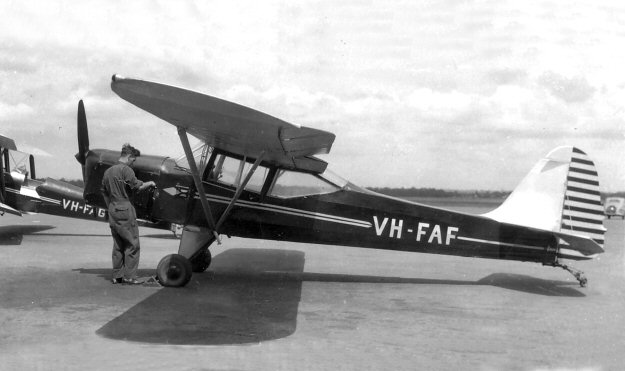 Here's an Aiglet getting its oil checked prior to another training sortie at Bankstown in 1954.
Imported to the Auster dealers Kingsford Smith Aviation, it was originally alloted the registration
VH-KAI. It was written off in a crash at Hoxton Park, NSW in 1957. The photo below of
this crash was taken from the log book of the late David Spring Brown, via Greg Weir.