VH-FAE Auster III (c/n 363)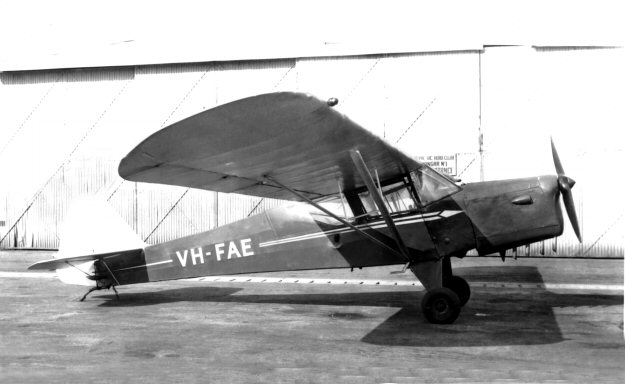 The Illawarra Flying School, based at Bankstown Airport, NSW was part of the Fawcett
Aviation group, hence all its aircraft were registered in the VH-FA series. This Auster was
previously VH-BGU, and acquired by Illawarra in 1952. It is seen here at Bankstown in 1954.
It was still going strong in 1965 as a glider tug, as Geoff Goodall's image below shows, taken
at Gawler, SA. This Auster was built for the RAF as an army liaison machine with serial number
MZ249, but transferred to the RAAF as A11-17 before being civilianized in 1949. Were it
flying today it would no doubt be decked out in D-Day RAF markings.