VH-FAB Lockheed 18-56 Lodestar (c/n 2603)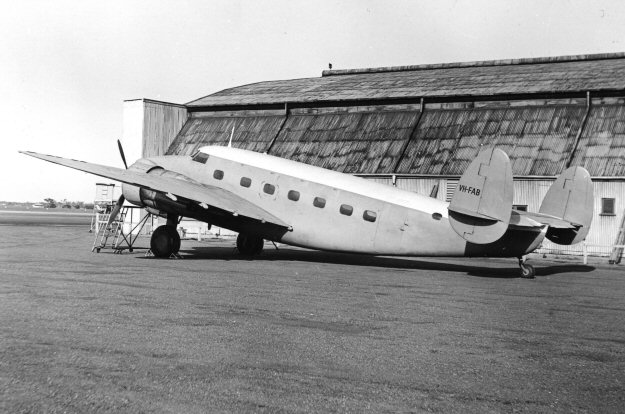 This photo, from the Geoff Goodall collection, was taken by the late Gus Grulke at Brisbane's
Eagle Farm Airport in December 1952 when the Lodestar was being readied for its delivery
to the Societe Indochinoise Ravitaillement in Saigon. Built as the C-60-5-LO 43-16443, it
was transferred during the war to the Netherlands East Indies Air Force as LT-933 and then
served with 37 Sqn RAAF before being civilianized as as VH-FAB for Air Cargo Pty Ltd,
a subsidiary of Fawcett Aviation (hence its VH-F rego). When sold off, it was brokered by
Sydney aircraft dealers Aviation Sales Pty Ltd. It was flown to Saigon by Aviation Sales'
founder Captain Ron Howitt where it became F-OALK. Unfortunately it crashed on its very
first charter flight, taking from Phnom Penh with the loss of all on board, including two French
pilots and 18 buddhist monks.