VH-EZW Beech A36 Bonanza (c/n E-225)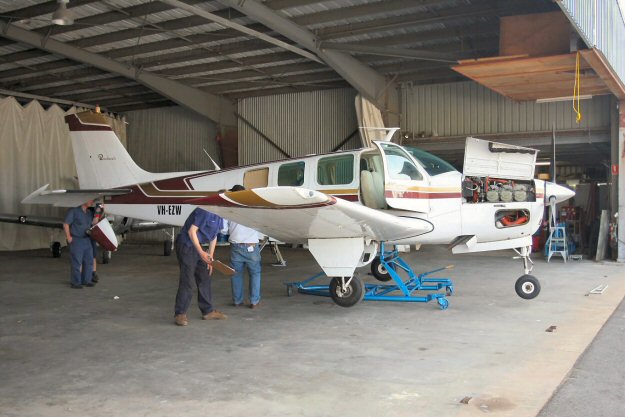 Another Wichita Spam Can undergoing maintenance at Redcliffe, Qld in October 2009. Photo
by Ian McDonell. The straight tail Bonanza was first registered in September 1970 (with the
delivery 'tail number' N9015Q). It still look pristine in its original Beech livery almost forty years
on.. Below is an interesting shot by John Wheatley, taken at Bankstown in 1970 showing said
afore-mentioned tail number. I am assuming the VH- rego was painted on by Hawker de Havillands
at Bankstown.