VH-EZM Beech 70 Queen Air (c/n LB-30)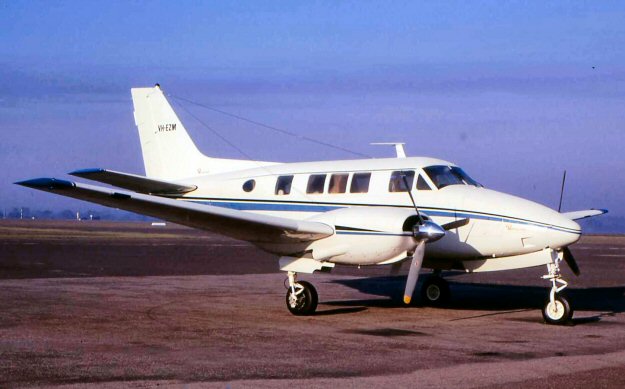 This Queen Air just scrapes in under my 'registered before 12/31/70' inclusion date for this
collection, being first registered in Australia on 24 September 1970 (ex N4071A). Slated
originally to be VH-MWK if became -EZM instead. It did not last long, being destroyed
by a fire at Toowoomba, Queensland almost exactly a year later on 15 September 1971.
John Wheatley's photo above was taken at Mascot in 1970.