VH-EZB Beech 58 Baron (c/n TH-97)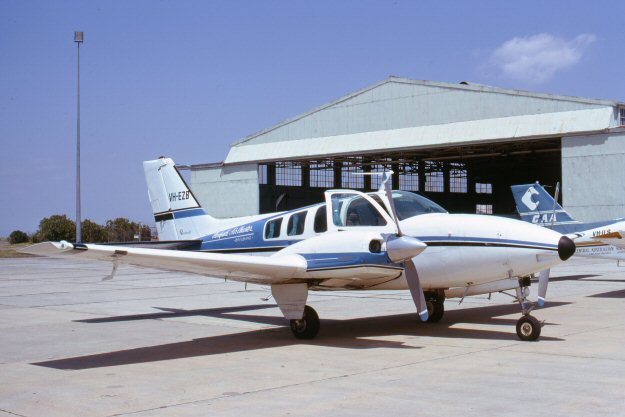 This Baron was operated by Parsfield Air Charter (Pty) Ltd of Brisbane (see enlargement of titling
below) when Greg Banfield took the above shot at Mascot on 23 November 1974. Ex N9502Q,
the aircraft was first registered on 20 October 1970, barely scraping in under my self imposed
12/31/70 deadline for inclusion in this collection. Not only that, but shortly after arriving in Aust-
ralia it went to Singapore as 9V-BCX, only to be restored to the Australian civil register in July
1972 as -EZB again. . It is no longer current.