VH-EXW Aero Commander 500A (c/n 1031-41)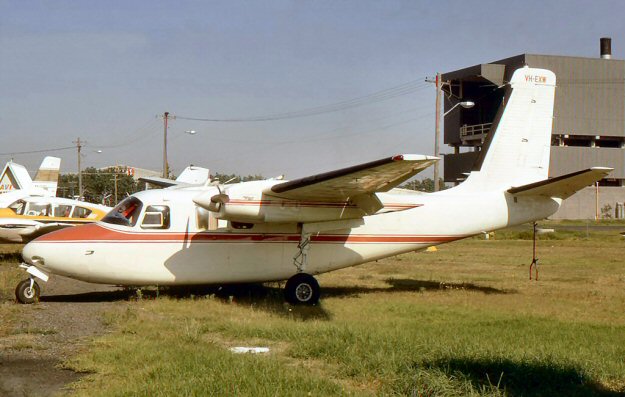 VH-EXW joined the Executive Air Services fleet in May 1964. It had formerly been PI-C848
in the Philippines and N6204X before that . Executive Air Services was a major operator of Aero
Commander aircraft, both new and used, based at Essendon airport. David Carter's picture of
–EXW above was taken on 9 January, 1971, when it was at Mascot. The aircraft was withdrawn
from service in May 1978, possibly as a consequence of inspections for wing spar fatigue and
corrosion that saw several early model Aero Commanders withdrawn around that time . Twenty
years later its remains were reported at Melton aerodrome, near Melbourne, along with an airworthy
Commander 500A, VH-IOE. That aircraft was still part of the Melton Air Services fleet in July 2017.