VH-EXR Aero Commander 500S (c/n 1847-36)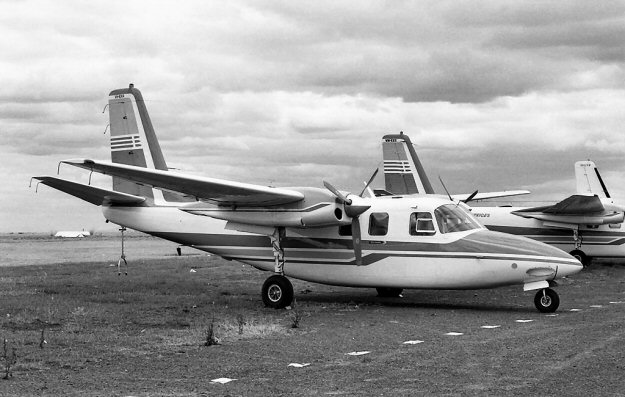 Formerly N9022N, VH-EXR was registered to leading Aero Commander operator Executive
Air Services at Essendon on May 1969. Now, just why Executive insisted on putting the
Aussie rego in the same tiny lettering and ridiculous top of the fin location as the factory did
on all Aero Commanders, I cannot imagine. Actually, I'm surprised that DCA allowed that.
Anyway, close up of offending identity below. David Carter's photo shows it at Essendon in
December 1969. In November 1998 it was reregistered VH-WPX and flew with Aero Tropic
Air Services of Cairns . It was reregistered again in February 2006 to become VH-WZQ. In
September 2016 it was owned by Flightech Air Logistics and being operated under the
Townsville Airlines banner.