VH-EWL Fokker F-27 Friendship (c/n 10344)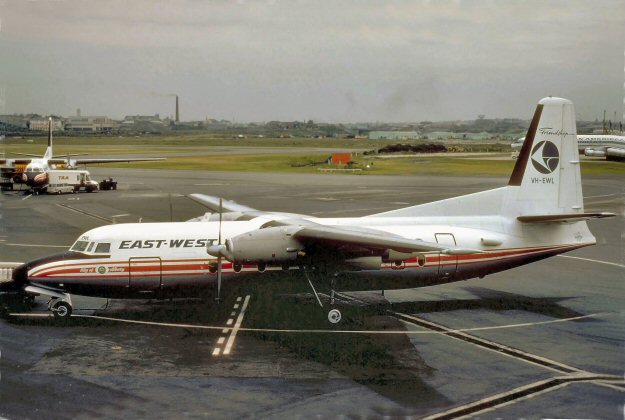 VH-EWL entered EWA service in December 1967. Peter Gates' shot (above) was taken at
Mascot in November 1969. On the evening of 31 May 1974, whilst operating Flight 752
from Sydney to Orange and then on to Bathurst, VH-EWL crashed adjacent to runway 35 at
the Bathurst-Raglan Airport, during an attempted go-around following drift off the active run-
way. The rear fuselage impacted the ground just prior to the runway threshold and the Fokker
slid along on the ground for some 425 meters, tearing off the starboard engine as it did so.
Although the weather appeared clear as the aircraft entered the circuit, on short final approach
strong winds and rain quickly developed (blowing it off the center line) and it appears that the
aircraft suffered the effects of wind shear, associated with a micro burst. Fortunately no lives
were lost but the pilot, co-pilot and six passengers received minor injuries. The remains were
transported bank to Bankstown Airport, Sydney and used for fire practice. Greg Banfield took
the photo below at Bankstown in October, 1974. As is usual in cases when such detritus is
visible to the general public, the name of the airline is erased!