VH-EWK Fokker F-27 Friendship (c/n 10319)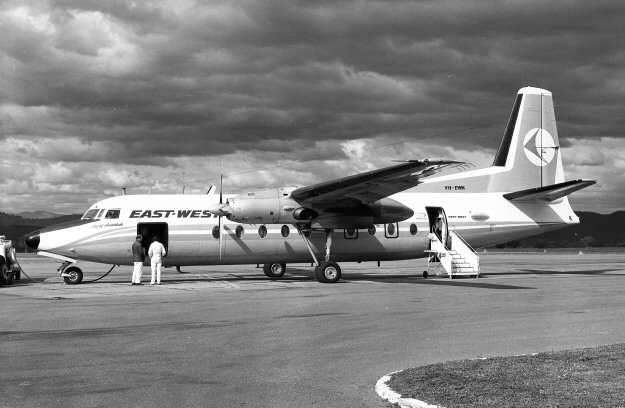 Here's -EWK in its final East-West livery at Tamworth in September 1981. Just love Greg
Banfield's sky effect, and typical of a late winter's day in New England. Two years later it
was withdrawn from service by EWA and went to Busy Bee in Norway as LN-NPD. It,
along with several more ex-EWA F-27s eventually made its way to Ghana where it is, I believe,
still current (early 2009) as 9G-BEL with Sobel Air Ghana.