VH-EWA (4) Fokker F-27 Friendship 100 (c/n 10127)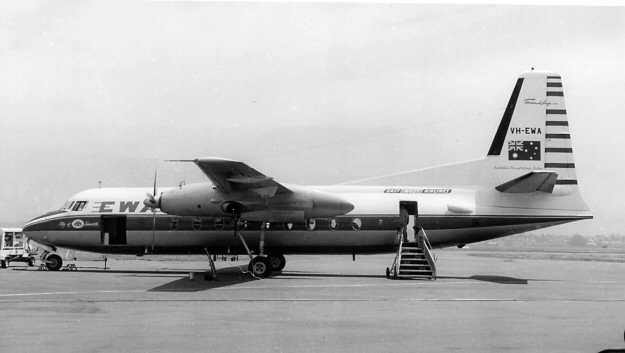 The above photograph is from the Barry Maclean collection, whilst the lower one, showing
the F-27 in its later markings was taken by Greg Banfield at Mascot in 1974.. VH-EWA
was purchased new from Fokkers in 1959. It actually was from a Trans Australian
Airlines order although the Australian federal government requested that the state airline
relinquish three of their F-27s to local feeder line operators. This aircraft, which was to
have been VH-TFH, was one of them. When Daddy speaks, the child listens. It served
the airline faithfully until 1977 when it was sold to the French leasing company Uni-Air whence
it became F-BYAO.