VH-EVG Miles M.11A Whitney Straight (c/n 319)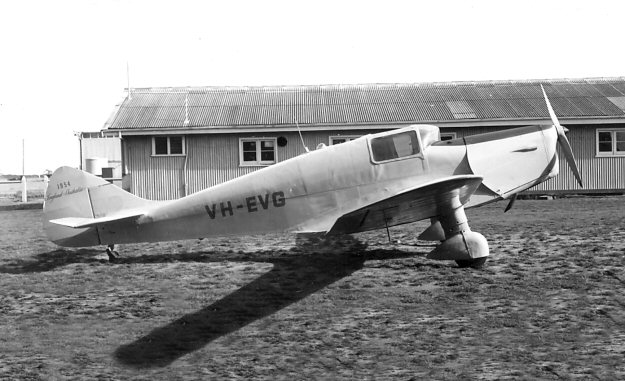 This Whitney Straight was originally G-AEVG and made the long trip from England to Moorabbin,
just south of Melbourne, Victoria, where these two shots were taken, in 1954. It was owned and
flown by Bill Strauss and Bob Hantken on a trip which commenced on 13 August and reached Mel-
bourne on 17 October 1954, after sightseeing along the way*. My lower shot was taken on 23 Oct,
one week after the aircraft arrived. Bill sold VH-EVG off after he arrived and it was withdrawn from
use in 1958.

* Bill very kindly sent me a report of the highlights of the trip. It makes fascinating reading.