VH-EUC Beech 36 Bonanza (c/n E-184)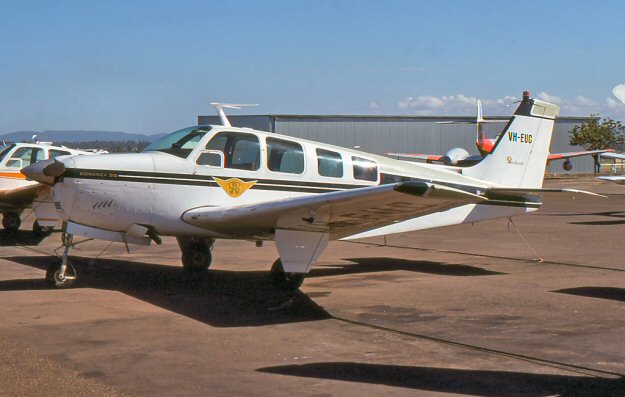 Beech agent Hawker de Havilland registered VH-EUC in December 1969 after it was ferried in
from the US as N3062A. When David Carter photographed it at Archerfield on May 5, 1976,
it was with Sunland Aviation Services, a flying school and charter operator with links to Hawker.
-EUC was damaged at the Surfers Gardens aerodrome, at Carrara in Queensland, on 19 Sept,
1982 and written off. The airstrip has since vanished under an artificial lake along with the
adjoining speedway.