VH-ESJ Jodel D.11 (c/n N25)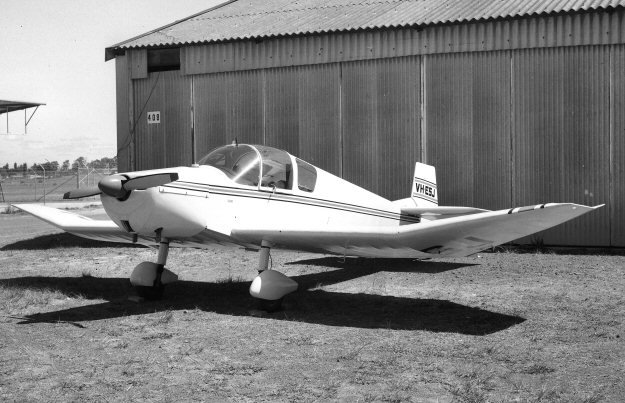 This homebuilt was registered just 8 days before my (arbitrary) date of 12/31/70 for inclusion in
this collection of aircraft photographs. Greg Banfield saw it at Bankstown on 26 October 1974,
(above) whilst John Wheatley's hangar shot below was a couple of years earlier. The upswept
tapered outer panels of the wings are very visible in these images. The Jodel was (and possibly
still is) the most popular aircraft for amateur construction in Australia, and quite a number of them
have been built. VH-ESJ was built by Lou Simmonds of Coffs Harbour and was the first to have
the long range wing tanks (a local mod) fitted. I believe it is still flying although is probably now
on the Recreational Aviation Australian register.