VH-EQZ Britten-Norman BN-2A-8 Islander (c/n 605)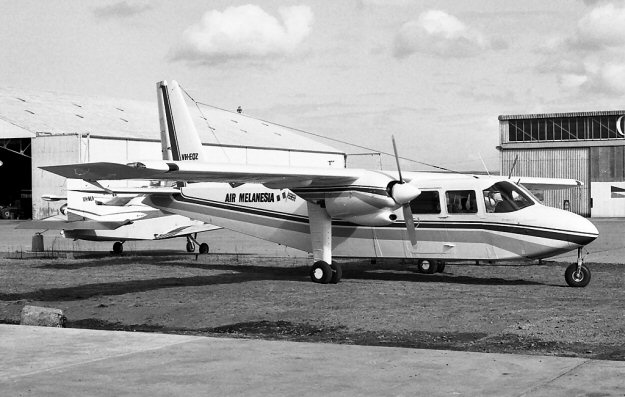 Photos of the Air Melanesia Islanders are relatively rare inasmuch as all five of them were only
in Australia long enough for testing at Bankstown before being ferried to their ultimate destinations.
in the South Pacific. C/n 605 arrived from the Britten-Norman factory of the Isle of Wight as
G-AXSU in August 1970. David Carter managed to photograph it before it was flown out to
the Anglo-French "condominium" of New Hebrides, a colony of both European powers where
it became, initially, VP-PAU but was later changed to F-OCDX, still with Air Melaneisia.
Below is an enlrgement of David's shot showing the rego and titling.