VH-EQT Brittwen-Norman BN-2A Islander (c/n 124)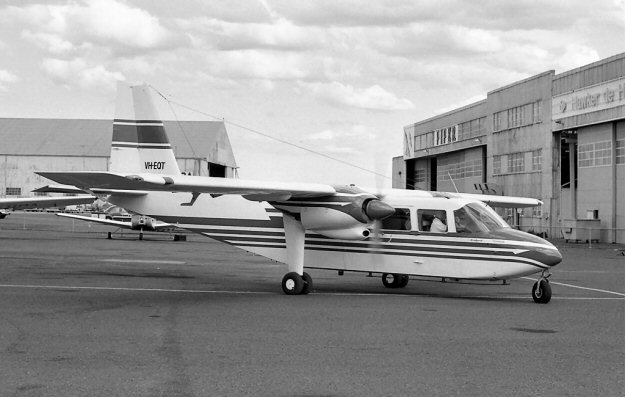 VH-EQT was supposed to become VH-FLF, but the aircraft was instead sold to Vowell
Air Services which registered it in May 1970. It was the second attempt at –FLF, with the
original one, c/n 116, not even making it to Australia Bill Vowell operated a flying school
and air charter from Tyabb and was a pioneer in helicopter medical retrieval services. His
Islander was flown to Australia as G-AXWK and David Carter photographed it at Banks-
town ahead of delivery. In the mid 1970s, –EQT was owned by Reg Munro, a major
aviation identity from Launceston. He used it to service Bass Strait islands. In May 1986,
the Islander was sold to Nationair in Papua New Guinea and became P2-NAA. It changed
hands several times and was reregistered P2-ALM in 1997. It was not listed in the July
2016 PNG register . As for VH-FLF, c/n 141 eventually took it up.