VH-EQK Britten-Norman BN-2A Islander (c/n 146)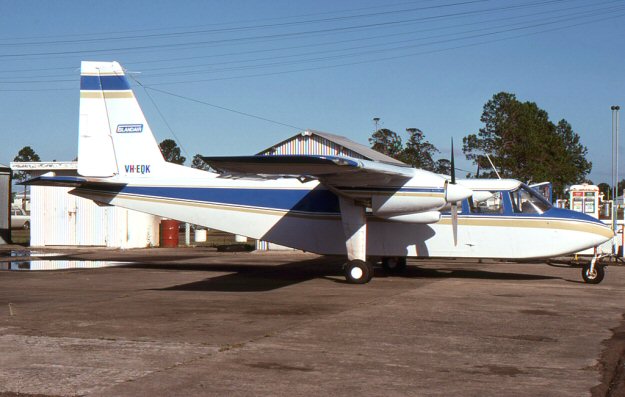 Unlike most new Islanders at the time, VH-EQK was ferried from Britain under its Australian\
registration, which it received in January 1970. The first operator was Mt Isa Air Charter
In 1975 it was reported to be with SAATAS, which operated both in South Australia and the
Northern Territory. When David Carter saw –EQK at Maryborough, Queensland, in May
1976 is was being operated by Islandair, part of the Unionair group based at Toowoomba.
It was on a flight from Toowoomba to Maroochydore on March 31, 1978 that the Islander
came down near Landsborough and was wrecked. The pilot and sole passenger survived.