VH-EQH Fletcher FU-24 (c/n 149)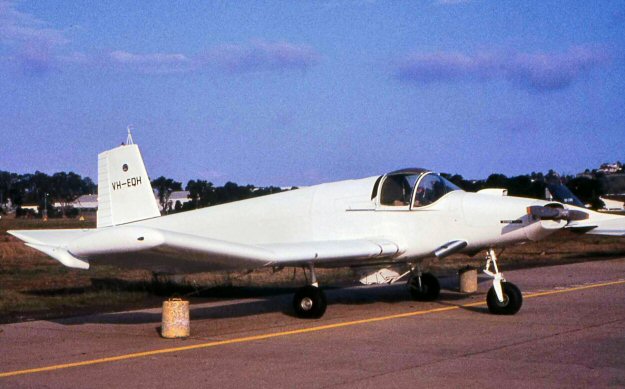 A Fletcher complete devoid of any markings save the rego. Photo by John Wheatley, probably
Bankstown, circa 1969 when the aircraft was new. AESL built, it had no previous ZK- identity.
It was written off in a crash near Moura, Queensland on 28 March 1974.