VH-EQG AESL Airtourer 150 (c/n A538)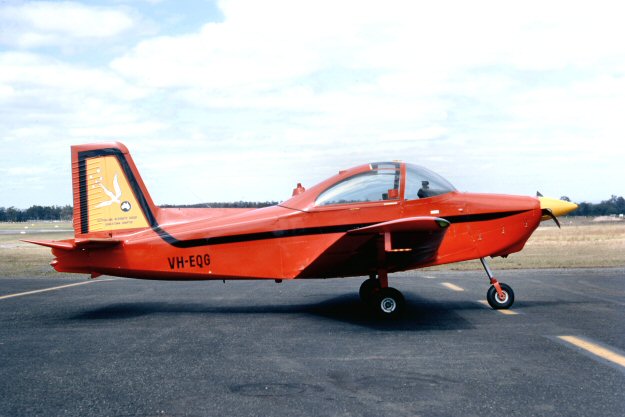 This New Zealand-built Airtourer was originally registered ZK-CJN and was, in fact, the Aero
Engine Services (Australia), Ltd. demonstrator machine. It arrived in Australia in September
for evaluation trials with the RAAF. At the conclusion of these trial it remained in Australia and
entered the civil register as VH-EQG. Its first civil operator was the Latrobe Valley Aero Club.
When Greg Banfield took the above photo at bankstowen in December 1971 it was a member
of the Australian Aerobatic Group (see enlargement below). It is currently privately owned at
Temora, NSW.