VH-EQE Britten Norman BN-2A Islander (c/n 113)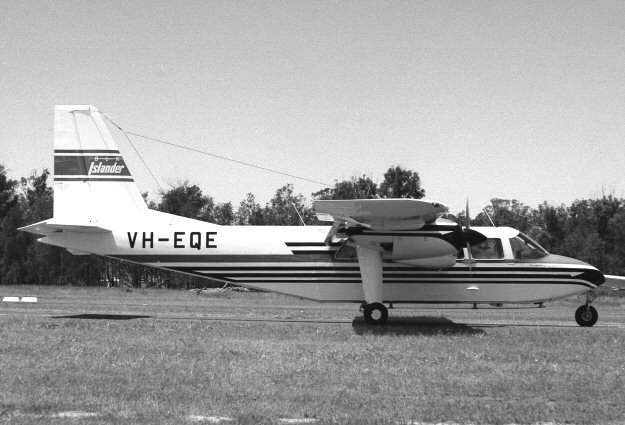 This Islander was first registered on 16 October 1969. The photo above was taken by Greg Banfield
at Hoxton Park on 9 November 1969 when the aircraft was brand new. Like several others it was
purchased by Murchison Air Services, Perth and taken over by Trans West Air Charter when the
companies merged in 1972. The two images below are both by Geoff Goodall, and were both at
Dampier, WA. . In the upper one it is seen in company with MacRobertson Miller Fokker Fellow-
ship VH-FKA in July 1973, whilst in the lower, in October 1975, it had acquired TWC's all yellow
livery. VH-EQE was sold in February 1981 to North Coast Aviation Inc in PNG as P2-DWA.