VH-EPZ (3) Aeronca 7AC Champion (c/n 7AC-5005)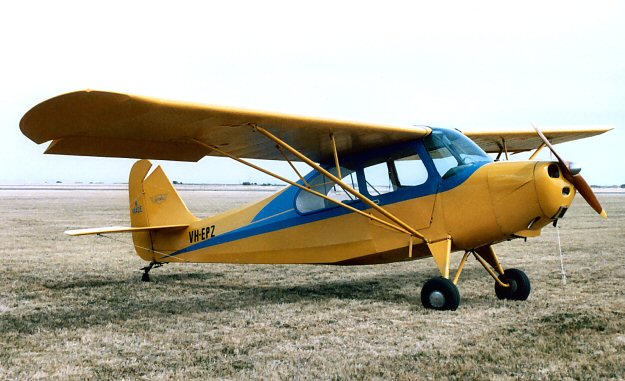 As in the UK, "classic" US machines such as this cute Aeronca began appearing on the VH-
register in the 1980s. This one was imported in 1986 and was previously N1442E. Barry
Maclean's shot was taken at Point Cook in 2003. It has subsequently been re-registered
under the RAAus register as 24-4605 as Phil Vabre's contemporary shot, taken at the 2008
Temora, NSW Air Pageant shows (below), and it is still carrying its US rego on the rudder!