VH-EPX DHC-2 Beaver 1 (c/n 86)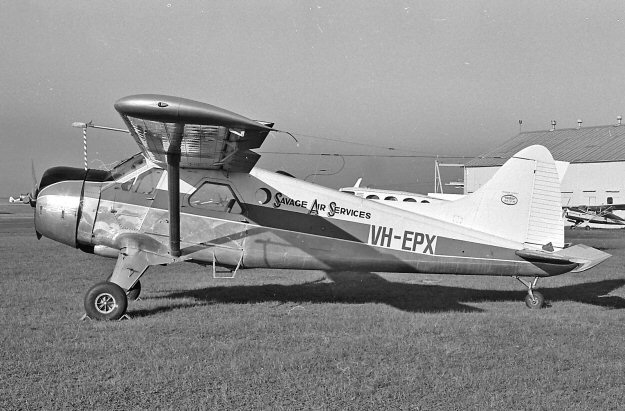 Nice shot by John Hopton taken at Bankstown in October 1969 of one of two Beavers imported
from Malawi. This aircraft had been 7Q-YIL and VH-YIL before that when it was with Central
African Airways in Rhodesia. It was first registered in Australia in March 1969 for Savage Air
Services. Greg Banfield saw it at Bankstown in October 1984 (below) adorned in a completely
different paint job whilst with Amphibious Airways. VH-EPX was sold in the US in 1986 be-
coming N454DL, and is now back in Canada as CF-GRA.