VH-EPE Beagle B.121 Pup Series 2 (c/n 093)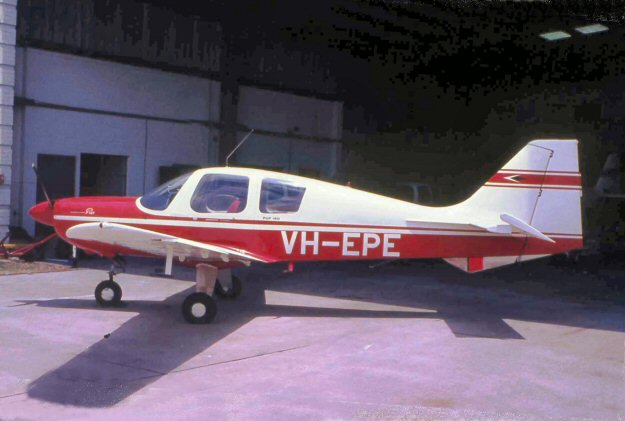 Designed as both a trainer and a club sports machine, the Pup was built by British Executive
and General Aviation Limited after that company had been formed in 1960 by the merger of
the Pressed Steel Company's aircraft design office and the former aircraft manufacturer Auster
Aircraft Company of Rearsby, Leicestershire and F.G. Miles Limited of Shoreham, Sussex. .
First flight was on 8 April 1967. Although 21 Pups were slated to come into Australia, Beagle
went bankrupt (despite having been bailed out by the British government earlier) after only five
examples had been imported. A couple of other ex UK machines came onto the register later.
VH-EPE was first registered on 9 January 1970 to Beagle Aircraft Sales (Australasia) Pty Ltd,
which was an associate company of the big Airfast Charter group. After life as a demonstrator,
it was sold in July 1973 to a private owner in Melbourne, later going on to a series of owners
before being re-registered VH-DDS in November 1993. It is seen above at Bankstown, NSW
in a shot by John Wheatley A later photo of it appears below, taken by Mike Madden at Berwick,
Victoria in January 1974 by which time it had been repainted into an attractive new color scheme
with "Aerobatic Beagle Pup" on the nose. Production of a later military model, the Bulldog was
undertaken by Scottish Aviation at Prestwick after the demise of Beagle. Ironically, and like its
big brother the twin engined B.206, the well-built Pup is quite in demand today. They are hard to
come by and fetch a healthy price if you can find one.