VH-EPC Beagle B.121 Pup 2 (c/n B.084)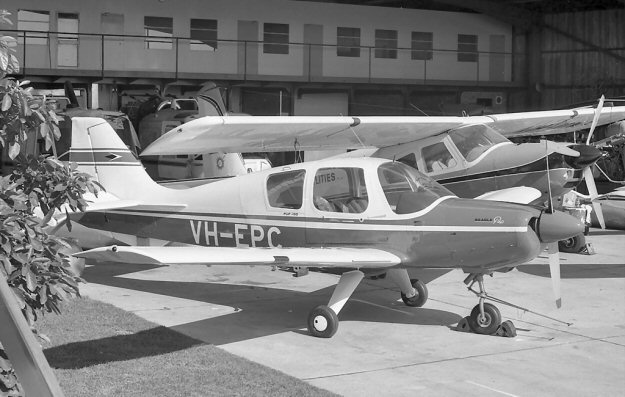 VH-EPC was registered to Beagle Aircraft Sales in December 1969. David Carter's picture dates
from about then, showing it parked in the entrance of the Flight Facilities hangar at Mascot where it
had been assembled. It was sold in June 1970 to Groupair, which operated Berwick aerodrome
in Victoria . For a while –EPC was leased to the Berwick Aero Club. It was damaged at Melton
on August 13, 1972, and written off.