VH-EPB Beagle B.121 Pup Series 2 (c/n B.075)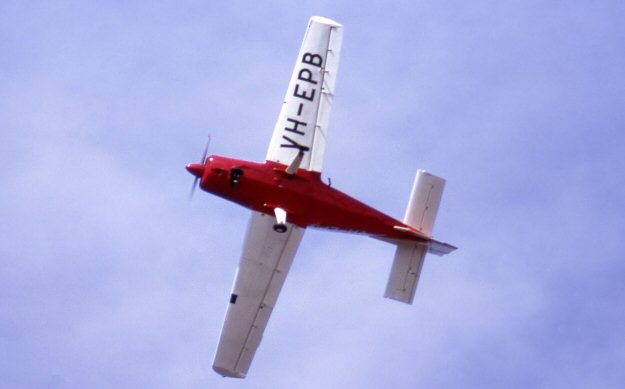 I think I can unequivocally say that this is the only entry in the collection whose sole photograph
is an underneath plan view of the aeroplane! Photographs of this machine are hard to come by
since it was first registered on 6 November 1969 and on the 22nd of that month was destroyed
whilst demonstrating aerobatics at Berwick, Victoria. The pilot, having performed a low level high
speed run across the airfield entered a steep climb to about 200', did a stall turn and then entered a
steep dive on a reciprocal heading to the approach, There was insufficient altitude to recover and
the aircraft impacted the ground in a slightly nose down attitude. VH-EPB was destroyed and the
demonstration pilot killed. Greg Banfield's shot above was taken at Hoxton Park, NSW on
9 November 1969.