VH-EOZ Cessna 310L (c/n 310L0069)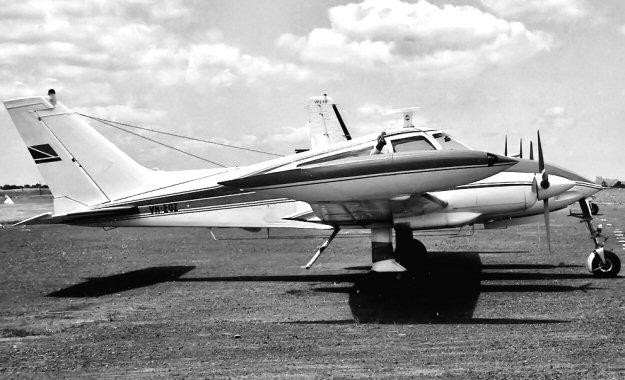 Registered new in October 1970, this 310L had a weird, and non-stanrd, application of the rego.
I have enclosed an enlargement of Danny Tanner's shot above shot taken at Essendon in November
1972,.below. -EOZ was damaged beyond repair at Emerald Bay, Queensland in July 2000.