VH-EOZ Cessna 310L (c/n 310L0069)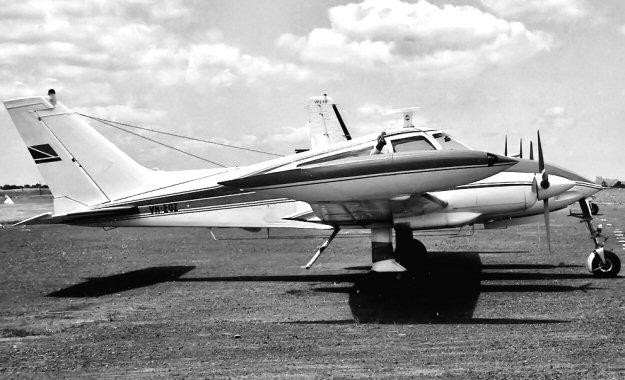 Registered new in October 1970, this 310L had a weird, and non-standard, application of the
rego I have enclosed an enlargement of Danny Tanner's above shot (below) . This photo
was taken at Essendon in November 1972. It was (normally - at least as far as the paint job)
registered in the US as N2269F. Although probably a ferry registration, it is somewhat odd
in that it had an "F" suffix, which were only given to aircraft which were actually registered
abroad. David Carter saw it as such at Sydney Airport in 1970 (foot of page). -EOZ was
damaged beyond repair at Emerald Bay, Queensland in July 2000 and written off.