VH-EOP Fletcher FU-24 (c/n 144)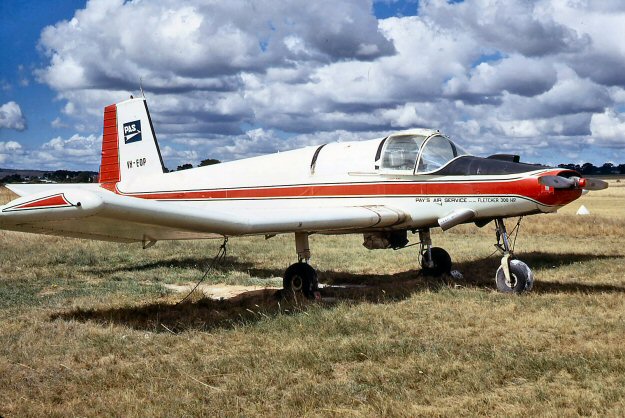 VH-EOP was a sister craft on the assembly line to VH-EOD. It was built as ZK-CYM and
imported into Australia in February 1969 for Pay & Williamson Pty Ltd of Scone, NSW. By the
time Roger McDonald took the above photo at Goulburn, NSW (March 1970) the corporate
name had been changed to Pays Air Service. It was later sold to other operators, one of which
was Goulburn Air Services in whose employ it is seen below in this shot by Greg Banfield taken
at Goulburn in April 1972. It crashed in 1983 and was rebuilt, and then withdrawn again in 1985
Restored to the register in 1987, it was repatriated back to New Zealand in 1995 becoming
ZK-LAY. It was finally deregistered in 2000.