VH-EOK Slingsby T.66 Srs 3 (c/n S-123/1630)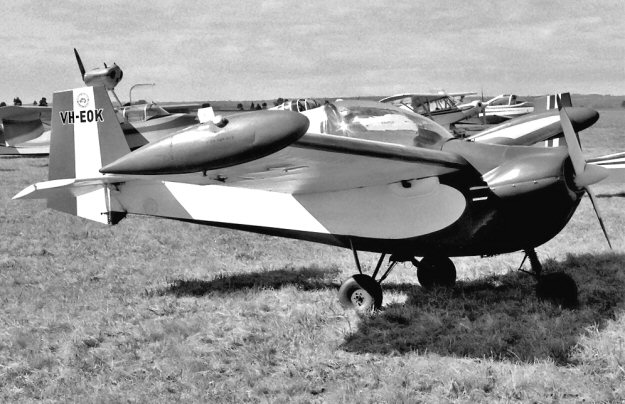 This lightplane was the Tipsy Nipper produced under license by the Slingsby Sailplane Company
at Kirbymoorside in 1966. . Designed by Ernest Oscar Tips in 1952 in Belgium, it was originally
produced inn small numbers y Avions Fairey at Gosselies. . The design was sold to Nipper Aircraft
of Castle Donnington, Leicestorshire and built by Slingsbys. Unfortunately the Slingsby factory was
destroyed by fire in 1968 resulting in the company going into bankruptcy, thus putting an end to
the production of this rather cute little machine. VH-EOK was first registered in the UK as
G-AWJG and shipped out to Oz in April 1969. It was transferred to the RAAus ultra light register
in 1983 as 28-0842.